It has been quite a while since we've been able to post something exciting or tangible on these Blog pages!This can easily be explained, unfortunately by the events of the last 2 years basically keeping everyone "locked down'' and "safe".
However, this year we ran our "Farm2table Tuscany Tour for the Gourmet Traveler" to critical acclaim and with great anticipation from some of the guests who have waited patiently for this experience to happen.
18 guests over a 2-week period were treated to the "real Italy" in the Tuscan countryside.
Although we heard many say, "they didn't know what to expect", everyday they were surprised, thrilled and delighted with our itinerary. (As you can read from the Review section that follows).
The tour was a true "Farm2table" experience where our guests visited wineries, olive oil producers, a fantastic Italian butchery, and a sheep farm with an outstanding cheese maker. We learned how to forage for fresh plants and were treated to a wonderful lunch, had many wine and olive oil tastings along with other spectacular lunches as well.
Our own cook, Maria, blessed us with very simple, wholesome and fresh meals to top off our day!
We are thinking about running this Tour again in the Fall of 2023 as well as a new Tour which explores Sicily.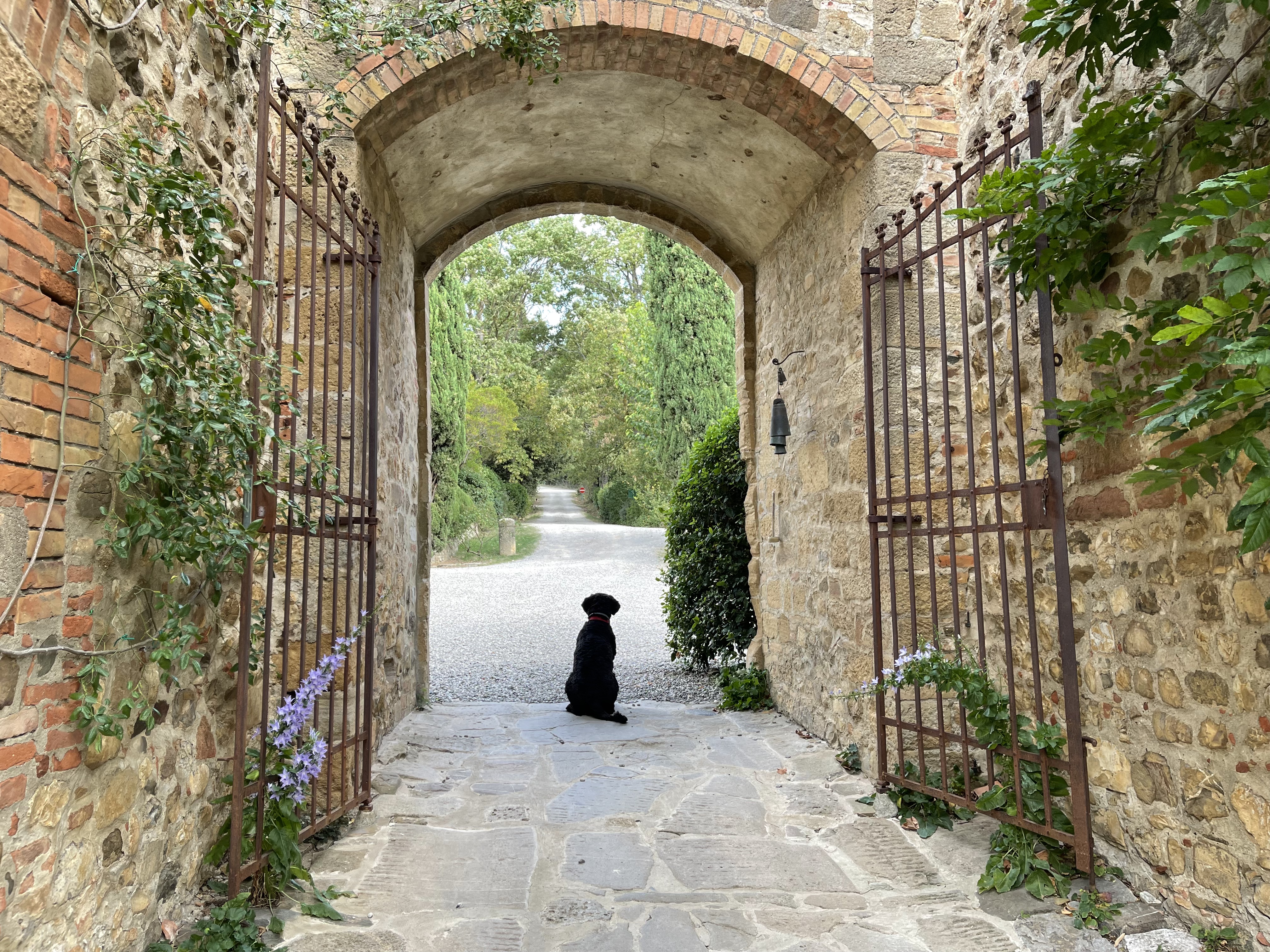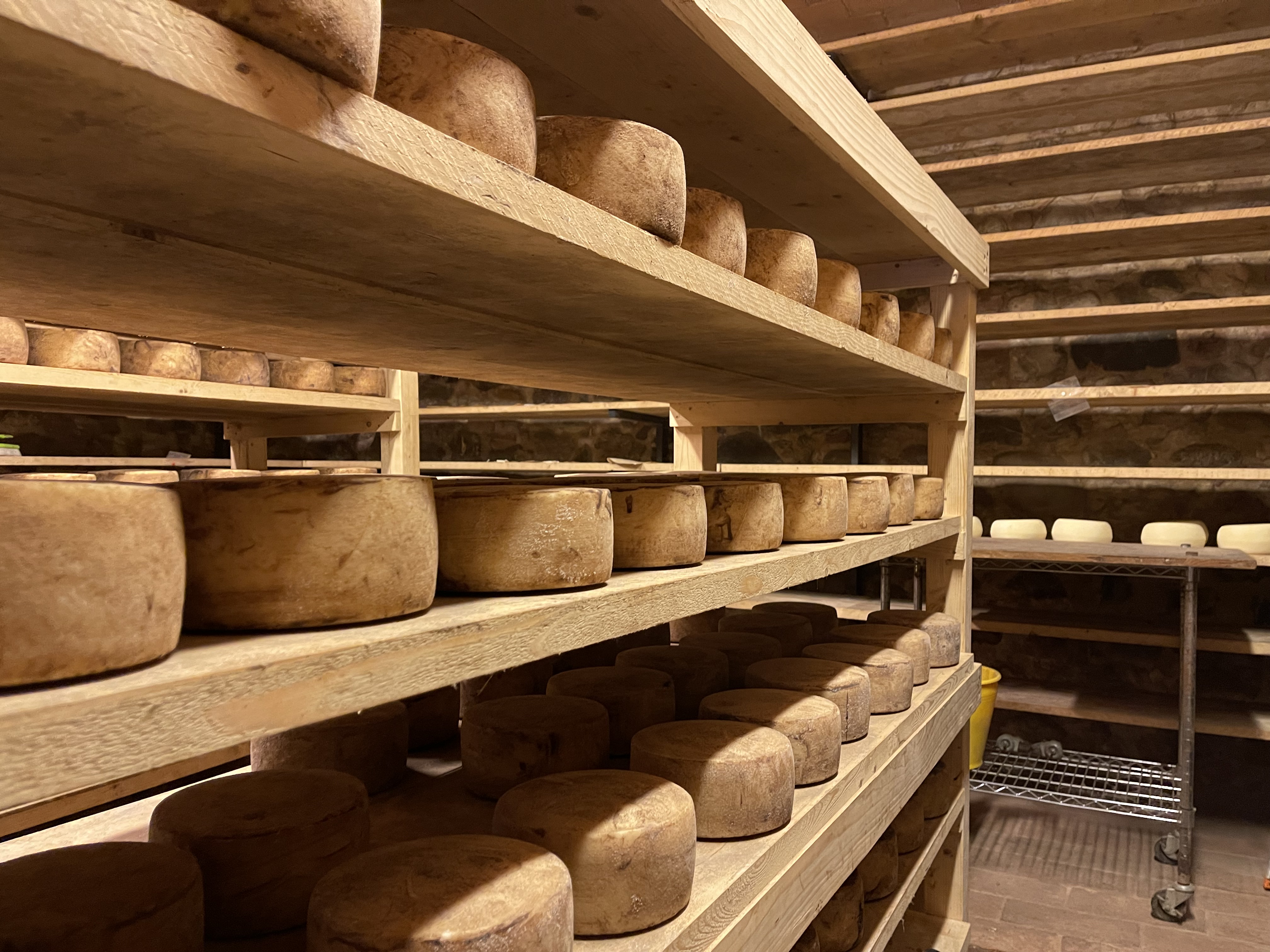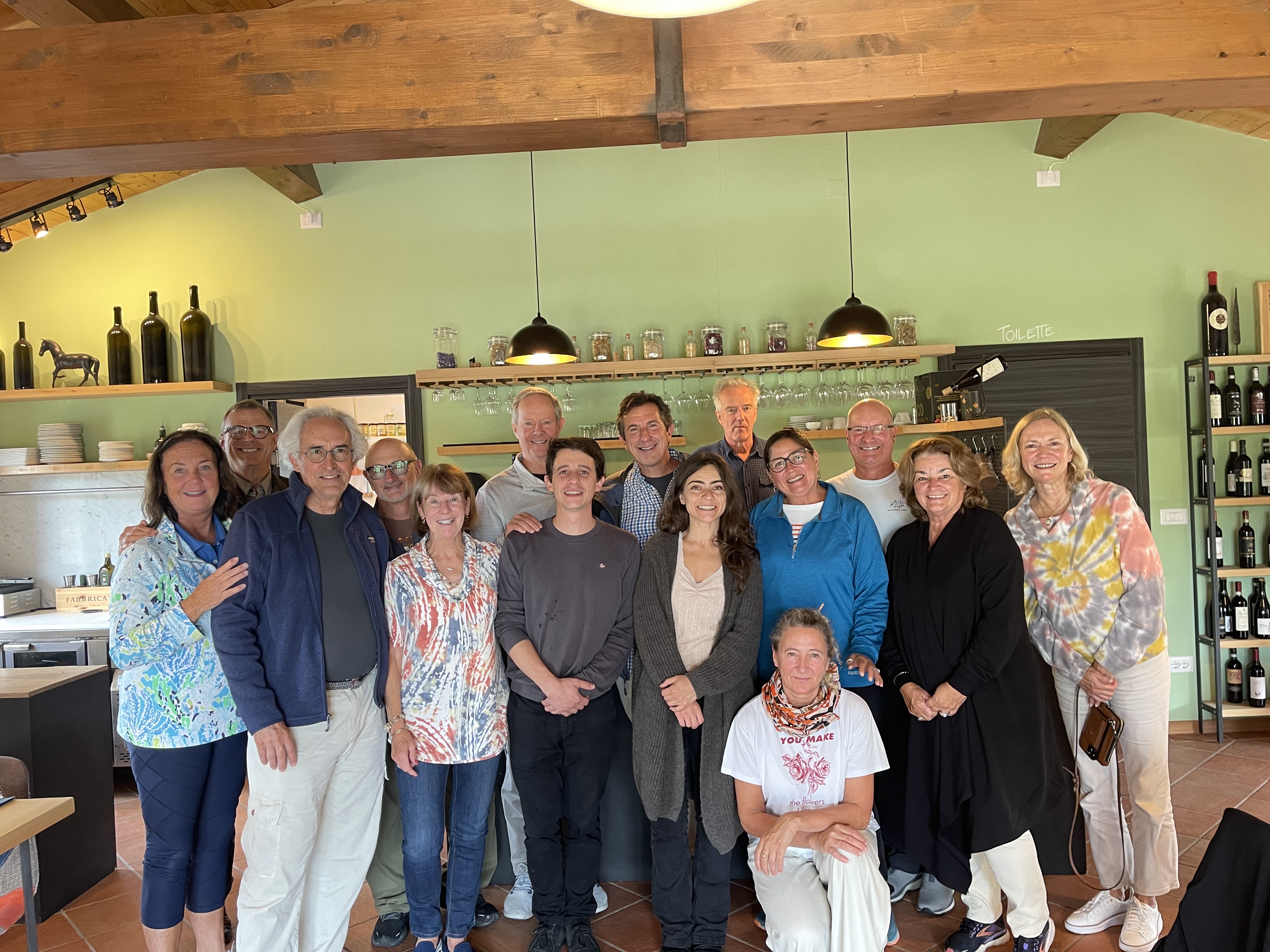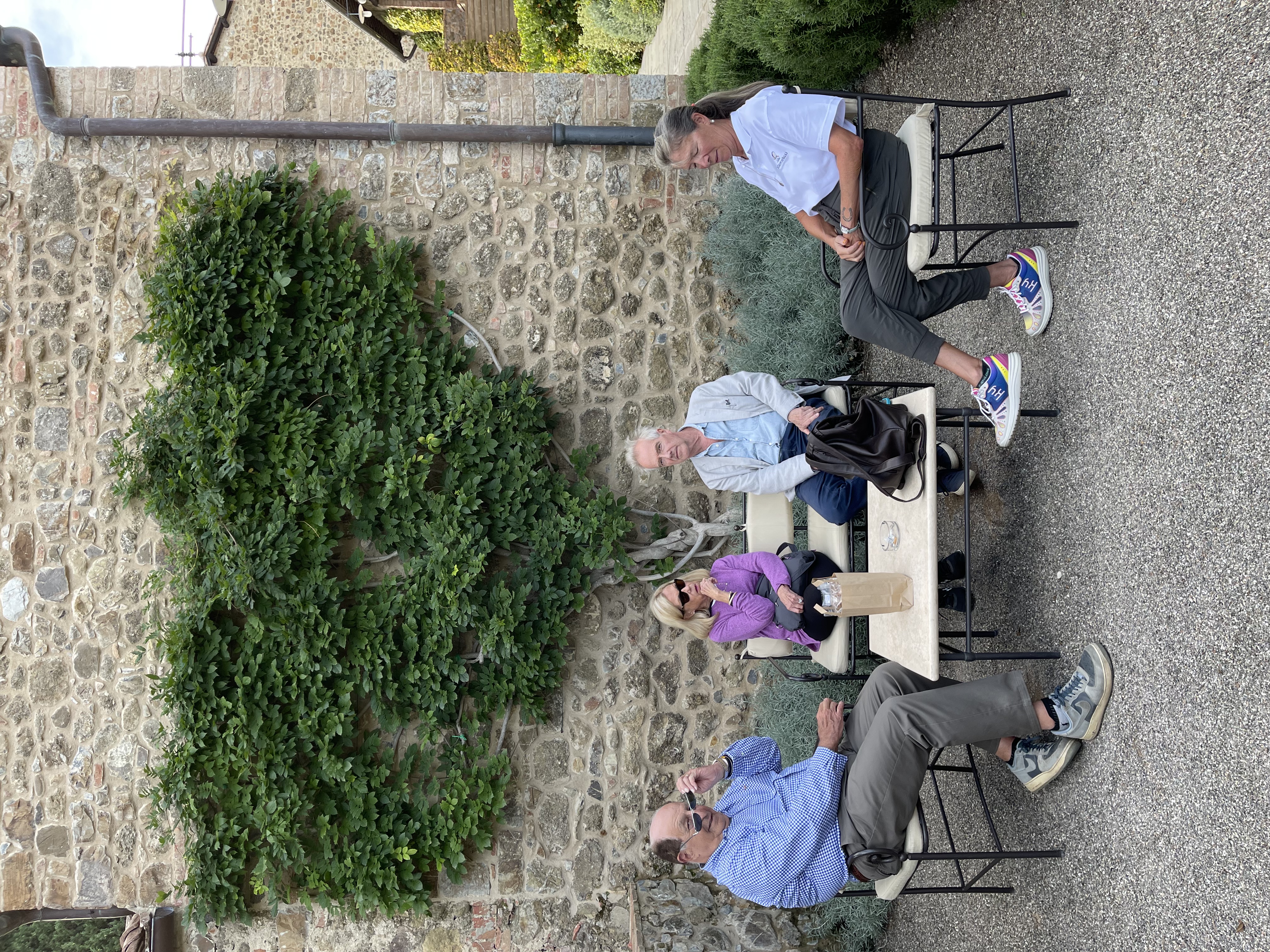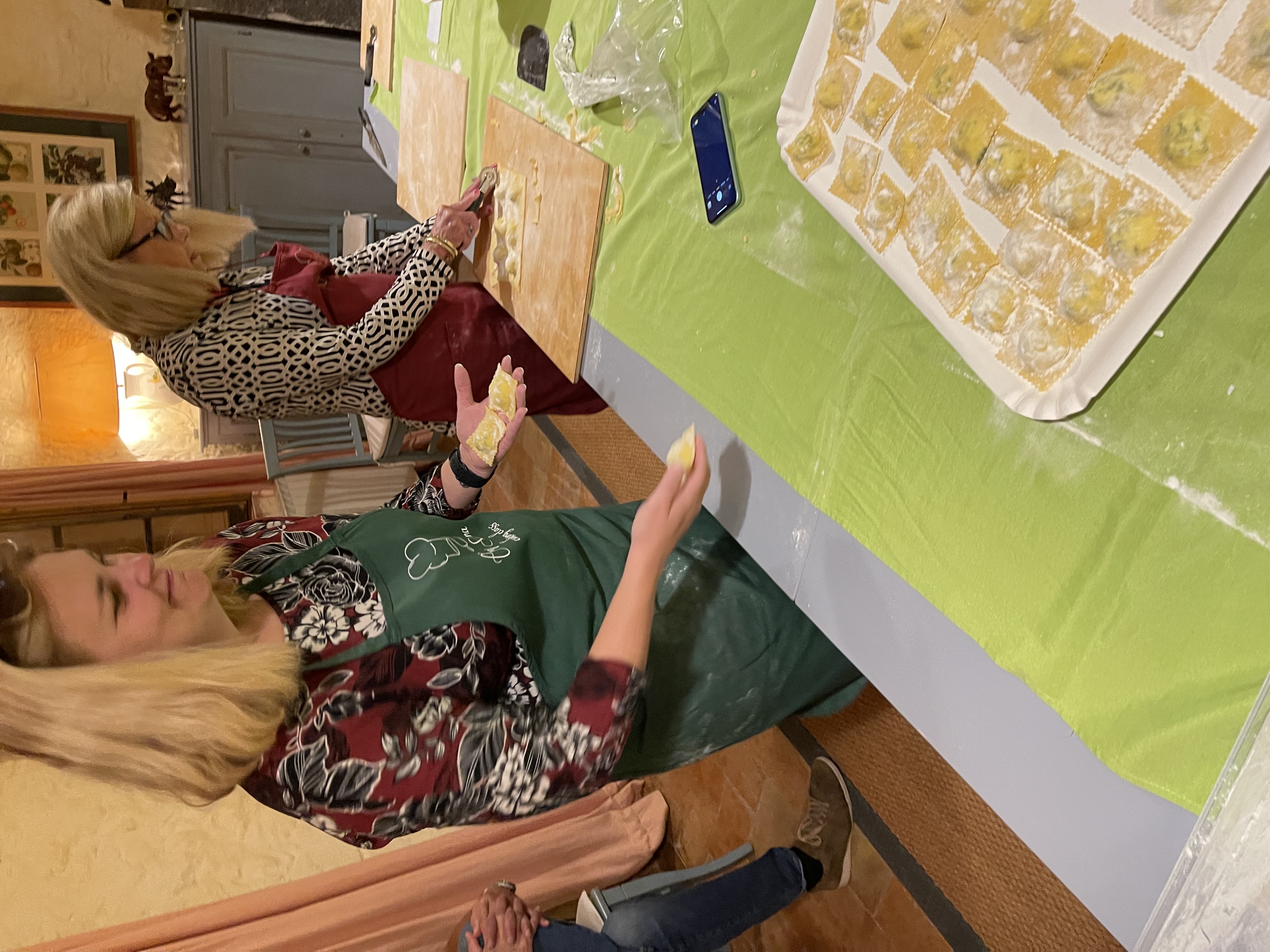 REVIEW OF TUSCANY
September/October 2022
After a true "Farm2Table" experience in the heartland of Tuscany, our guests came away with a much better understanding of the greatness of Italian food and a far greater appreciation on its preparation.
…..read more below

favorite part of the tour - "Small farms and how the owners discussed the history and love of farming.This gave much better appreciation of food and wines. Also personalities of owners of all places we visited, they really loved their craft!
Beautiful experience…."
-Amanda
"Johnny's expertise, knowledge and dedication to customer service is exemplary. Would definitely take another trip that he leads!"
-Jeff
"Johnny Madge is such a positive, bright guide who has incredible insight and knowledge of all aspects of farm to table farming and food production.He obviously has a wealth of information the he easily conveys to all of us. Johnny is the man!"(read more-TripAdvisor.com)
-Frankie
"This trip was a wonderful way to experience the very best of Tuscan food and wine. My husband and I have previously traveled to Tuscany several times and we felt the daily excursions on the Farm2Table tour were of an extremely high quality…………. (read more-TripAdvisor.com)
-Sarita
"Our tour with Johnny, Louie and Tina was unique in many ways. Our villa was beautiful and tucked away in the Tuscan hills…….."(read more-TripAdvisor.com)
-Steve T.
"A unique experience in beautiful Tuscany! Our accommodations were charming and comfortable— and the Italian food, olive oil, wine and honey AMAZING. It was a first-hand education and opportunity to see working farms through the lens of farmers and their passion and purpose was palpable. ………."(read more-TripAdvisor.com)
-Mary-Jo
"Six great days of unique food, wine, olive oil and cultural immersion! Each day was spent with locals touring and learning about their farms, vineyards, olive groves and oil pressing process, food preparation etc……."(read more-TripAdvisor.com)
-Jeff F.
" Delicious organic food, wine, olive oil and cheese. Johnny took us behind the scenes to meet owners of these beautiful farms, returning each evening to our tranquil villa for lovely dinners and a good night's sleep……… "
(read more-TripAdisor.com)
-Linda C.